Rouge Agent: A designer in sales clothing at a marketing conference
I'm a graphic designer and brand manager who works in creative workflow software sales, and I sometimes feel like I'm behind enemy lines, experiencing how the other side operates. In February I was lucky enough to attend the High Five 2018 in Raleigh.
The conference was awesome, well organized and up-beat. Everyone was there to learn and have a good time. The line-up of speakers was impressive, many had experience speaking on a TED or TEDx stage. I'd never really attended a conference like High Five before, as I'm usually cooped up branding a new business or making sales calls. I felt pretty naughty, almost like I was getting away with something.
Each session I attended revolved around similar themes: Work together, deplete your ego, and be honest and transparent. In my experience, the communication breakdowns between creative and marketing happen because of assumptions made on each side. However, transparency between marketing and creative teams drives creativity (and hitting deadlines!). The ultimate takeaway was that if creatives don't retreat too deeply into their creative process and keep their clients in the loop more, they can decrease friction and work better together.
Increased collaboration must start at ideation and project kickoff. Creative: invite marketing to be apart of the brainwork, at the very beginning of the project. Encourage them by saying, "yes, you can pull things out of thin air, yes you can be creative, come with us as we make something awesome, together".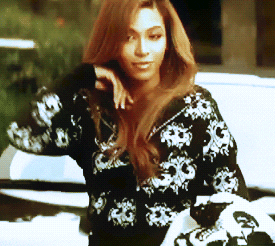 Marketing can keep the collaboration going by getting great feedback to the creative team. Although creatives are the most talented humans on the earth (insert hair flip here) we're not mind readers. Things like "that's just not what we were thinking," "it looks weird," and "can we change the font to something else," are not helpful, collaborative feedback. Try instead to give specific feedback about why you don't like something or why it doesn't work. Even if you don't know the answer, try to give context about why something doesn't work, in relation to the challenge you are trying to solve.
As a salesperson, I was excited to see the conference include a few sessions around pitching and sales. When it comes to sales, preparation and teamwork is key. When selling anything, whether it be a product, a new project, or a soda water machine for the breakroom, preparedness and numbers usually wins. When you're pitching, think about your audience, and keep in mind their goals and desires. Stay focused on what it is that they need from you and they'll be eating out of the palm of your hand in no time.
High Five 2018 was a great conference. I learned so much about the hidden world of marketing and how, as a creative and a salesperson I can make everyone's lives around me a little more collaborative.
Jasmine MacDonald received a BSc in Communications with a focus on Broadcast Journalism from Eastern Carolina University in 2012. She has a background working in video advertising agencies and graphic design agencies in North Carolina and Los Angeles. Jasmine is currently a Senior Account Development Representative and Workflow Expert at inMotionNow.